Project Body360°Installation (2003/2020)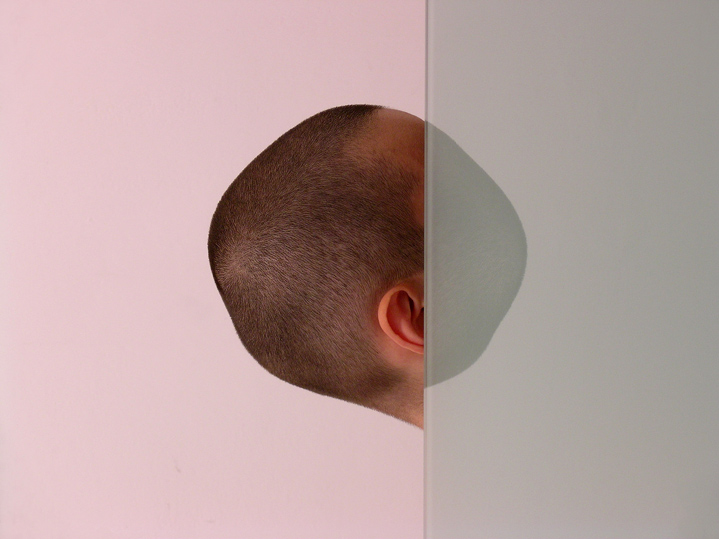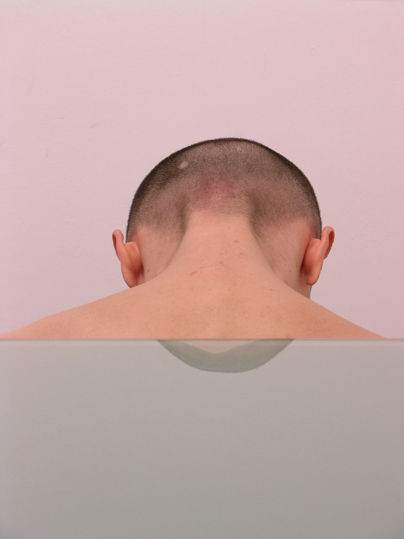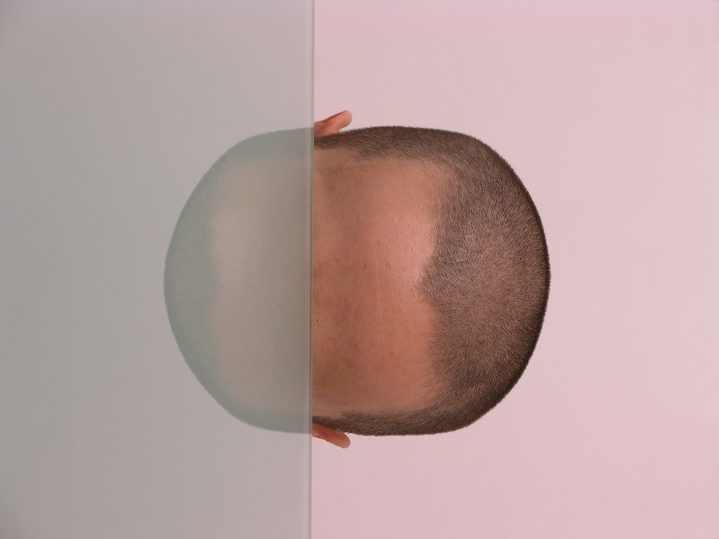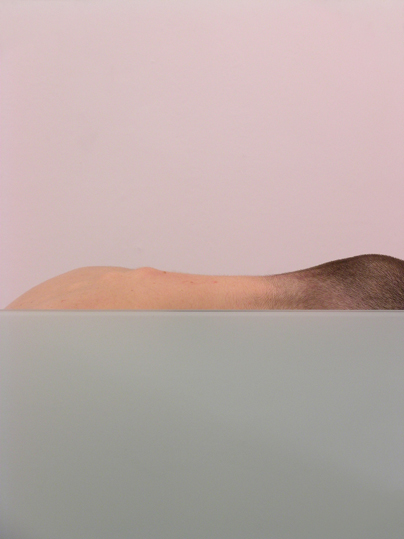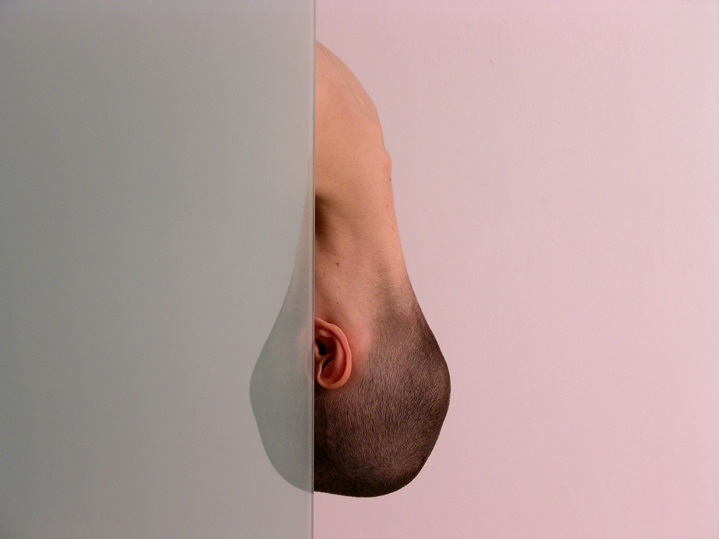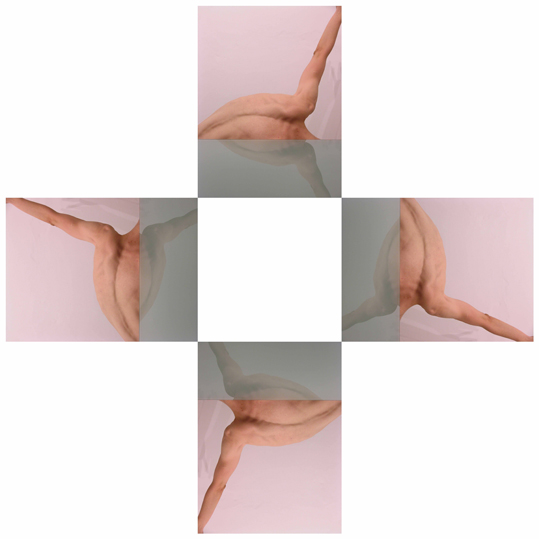 back to works
Title: Project "Body360°Installation"
Year: 2003/2020
Dimensions: The prints of the images will be related to the architectural structure of the exhibition space
Materials: Dibond aluminum panels, flex cristal pvc sheets, transparent plexiglas strips, transparent nylon monofilament
The "Body360°Installation" Project arises from the need to redefine the universal qualities latent in each individual through the body.
In the photographic images presented there is a predominance of gray tones, and in the observer's retina a reduction/absence of the attenuated tones of the color remains as subliminal message which together with the two-dimensionality suggested by the minimal composition of the represented subject, describe a condition of discomfort and alienation , symptoms of a difficulty in regaining the ability to look within.
A lack of personal intimacy that we can observe reflected on an amplified scale in the dominant social ethics of all the most advanced industrial societies.
Project "Body360°Installation" aims to underline the need to communicate with the deepest part of our body, urging us to introspect, using the body as a possible gateway for the movements of the spirit. They are minimal images, the superfluous is eliminated, but this minimality does not preclude the poetry of the image. It is a body that flies, that meditates, that reflects on itself, hides and at the same time shows itself at 360 degrees. It is an iceberg body, under its surface the presence of the soul is perceived. The images are constructed to simultaneously portray both the physicality and the inner essence of the subject.
The photographs are to be mounted on the wall or ceiling with dimensions suitable for the architectural structure of the exhibition space, using photographic paper mounted on aluminum panels in the case of wall mounting or large-format transparent plastic supports suspended with transparent Plexiglas strips in the case of mounting ceiling.
Título: Proyecto "Instalación Body360°"
Año: 2003/2020
Dimensiones: Las impresiones de las imágenes estarán relacionadas con la estructura arquitectónica del espacio expositivo
Materiales: Paneles de aluminio Dibond, láminas de pvc flex cristal, tiras de plexiglás transparente, monofilamento de nailon transparente.
El Proyecto "Instalación Body360°" surge de la necesidad de redefinir las cualidades universales latentes en cada individuo a través del cuerpo.
En las imágenes fotográficas presentadas hay un predominio de los tonos grises, y en la retina del observador queda como mensaje subliminal una reducción/ausencia de los tonos atenuados del color que junto con la bidimensionalidad que sugiere la composición mínima del sujeto representado, describen una condición de incomodidad y alienación, síntomas de una dificultad para recuperar la capacidad de mirar hacia adentro.
Una falta de intimidad personal que podemos observar reflejada en una escala ampliada en la ética social dominante de todas las sociedades industriales más avanzadas.
El proyecto "Instalación Body360°" tiene como objetivo subrayar la necesidad de comunicarnos con la parte más profunda de nuestro cuerpo, instándonos a la introspección, utilizando el cuerpo como posible puerta de entrada a los movimientos del espíritu. Son imágenes mínimas, se elimina lo superfluo, pero esta minimidad no excluye la poesía de la imagen. Es un cuerpo que vuela, que medita, que se refleja, se esconde y al mismo tiempo se muestra a 360 grados. Es un cuerpo iceberg, bajo su superficie se percibe la presencia del alma. Las imágenes están construidas para retratar simultáneamente tanto la fisicalidad como la esencia interior del sujeto.
Las fotografías deben ser montadas en pared o techo con dimensiones adecuadas a la estructura arquitectónica del espacio expositivo, utilizando papel fotográfico montado sobre paneles de aluminio en el caso de montaje en pared o soportes plásticos transparentes de gran formato suspendidos con tiras de plexiglás transparente en el caso de montaje en techo.
Titolo: Project Body360°Installation
Anno: 2003/2020
Dimensioni: Le stampe delle immagini saranno relazionate alla struttura architettonica del luogo espositivo
Materiali: Pannelli di alluminio Dibond, lastre pvc flex cristal, listelli di plexiglas trasparente, monofilo di nylon trasparente
Il Progetto "Body360°Installation" nasce dall'esigenza di ridefinire attraverso il corpo le qualità universali latenti in ogni individuo.
Nelle immagini fotografiche presentate si rileva una predominanza di toni grigi, e nella retina dell'osservatore permane come messaggio subliminale una riduzione/assenza dei toni attenuati del colore che unitamente alla bidimensionalità suggerita dalla composizione minimale del soggetto rappresentato, descrivono una condizione di disagio e alienazione, sintomi di una difficoltà a recuperare la capacità di uno sguardo interiore.
Una mancanza di intimità personale che possiamo osservare riflessa su scala amplificata nell'etica sociale dominante di tutte le più avanzate società industriali.
Project "Body360°Installation" si propone di sottolineare la necessità di comunicare con la parte più profonda del nostro corpo sollecitandoci all'introspezione, utilizzando il corpo come una possibile porta di accesso per i movimenti dello spirito. Sono immagini minimali, il superfluo è eliminato, ma questa minimalità non preclude la poesia dell'immagine. È un corpo che vola, che medita, che riflette su se stesso, si nasconde e allo stesso tempo si mostra a 360 gradi. È un corpo iceberg, sotto alla sua superficie si percepisce la presenza dell'anima. Le immagini sono costruite per ritrarre contemporaneamente sia la fisicità che l'essenza interiore del soggetto.
Le fotografie sono da montare a parete o a soffitto con dimensioni adeguate alla struttura architettonica del luogo espositivo, utilizzando carta fotografica montata su pannelli di alluminio nel caso di montaggio a parete o supporti plastici trasparenti di grande formato sospesi con listelli di plexiglas trasparente, nel caso di montaggio a soffitto.
back to works