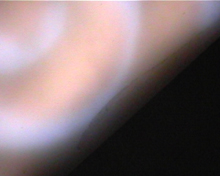 english -- español -- italiano
Every image is an event, an open door for the soul's movements.
The mystical component, present in every one of us, shows the need to be defined and recognized in the light the existence of an atavic memory in which we can verify the exactness of our essence.
Opengates is full of hidden spiritual vitality, which is made dynamic by every pretext place.
"LOOK AT ME AND YOU WILL KNOW THAT YOU WANT TO LOOK INTO YOUR SOUL"
There is no message more irrational than a light in nothing.
The images in open gates were taken with a digital camera. The image has not been altered, cut, nor elaborated digitally.
back to texts
Cada imagen es un evento, una posible puerta de acceso por los movimientos del espíritu.
La componente mística presente en cada individuo, manifiesta la necesidad de ser definida y reconoce en la luz la presencia de una memoria atávica, en que verificar la justeza de propria esencia.
Opengates nos señala una vitalidad espiritual latente, hecha dinámica por cada lugar pretexto.
"MIRAME Y SENTIRAS QUE QUIERES MIRAR EN TU ESPIRITU"
No hay mensaje más irracional que una luz en la nada.
Las imágenes de opengates han sido realizadas con snap shot de telecámara digital. No han sido efectuados ni elaboraciones digitales ni cortes de enfoque
back to texts
Ogni immagine è un evento, una possibile porta di accesso per i movimenti dello spirito.
La componente mistica presente in ogni individuo, manifesta la necessità di essere definita e riconosce nella luce la presenza di una memoria atavica, nella quale verificare la giustezza della propria essenza.
Opengates ci segnala una vitalità spirituale latente, resa dinamica da ogni luogo pretesto.
"GUARDAMI E SENTIRAI CHE DESIDERI GUARDARE NEL TUO SPIRITO"
Non c'è messaggio più irrazionale di una luce nel nulla.
Le immagini di opengates sono state eseguite con snap shot da telecamera digitale. Non sono state operate né elaborazioni digitali né tagli di inquadratura.
back to texts