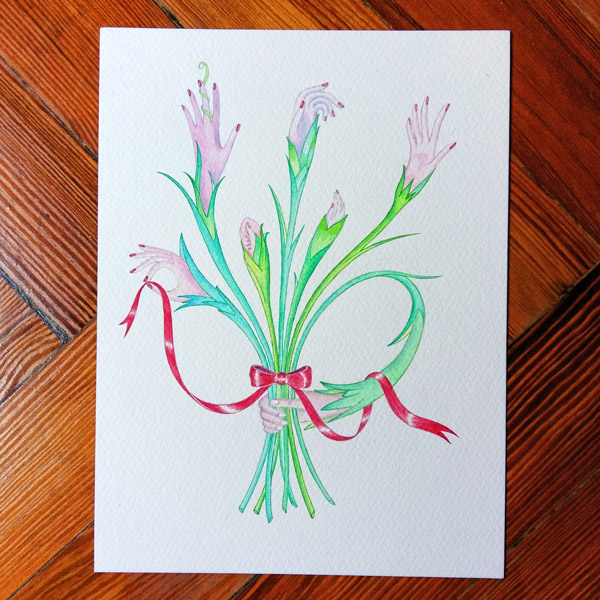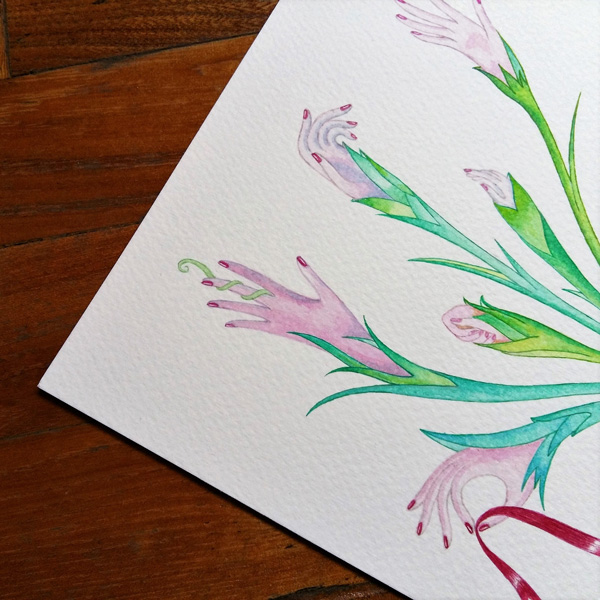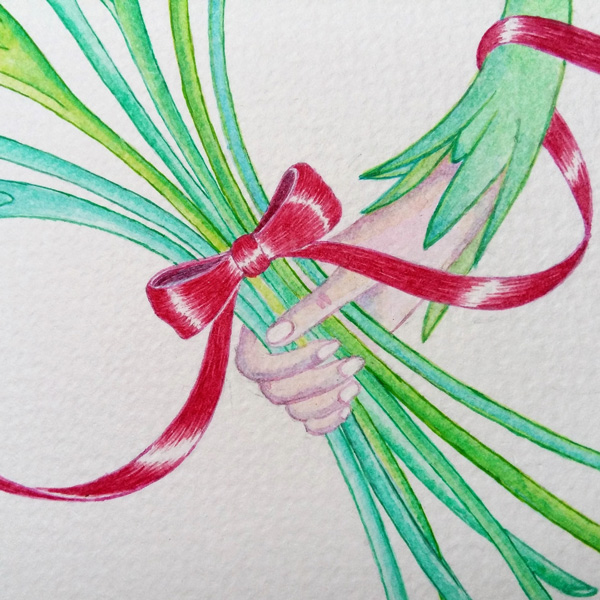 Hand Flowers Bouquet
A Hand Flowers Bouquet is a gift always appreciated, not only for the spectacular ornamental effect but also for its usefulness. These flowers are always available to help, especially if you need a little finger to make the bow. If you have received a bouquet of Hand Flowers, know that they require constant care and attention: you have to apply the moisturizer every evening and provide for the weekly manicure. Hands Flowers, although graceful and cute, have quite distinct personalities; each one has very precise tastes in terms of nail polish, and you have to be careful dont smudge it! If this happens move away quickly to avoid the inevitable reproach that the flowers, being devoid of vocal organs express in non-verbal way, that is, trying to slapping you.
Maintenance difficulties are largely compensated by the fact that they are not ephemeral like normal flowers. In fact they live many years preserving their freshness and bright colors, even if as they age they tend to become grumbling like old aunts, criticizing their nephews' boyfriends and relentless doing cheek-pinch to any child close at hand during family parties.
In order to ensure the health and perfect conservation of flowers be sure to always fill the vase with fresh blood (human, of course).
Hand Flowers Bouquet
Un Hand Flowers Bouquet è un dono molto apprezzato, non solo per lo spettacolare effetto ornamentale ma anche per la sua utilità. Questi fiori sono sempre disponibili a dare una mano, soprattutto se hai bisogno di un ditino per fare il fiocco. Se avete ricevuto in dono un Hand Flowers Bouquet sappiate che richiedono cure e attenzioni costanti: dovete applicare la crema idratante ogni sera e provvedere per la manicure settimanale. Le Hand Flowers, sebbene aggraziate e carine, hanno personalità piuttosto spiccate, ognuna di loro ha gusti ben precisi in fatto di smalto e state molto attenti a non sbavare il colore, nel qual caso allontanatevi in fretta per evitare l'inevitabile rimprovero (che i fiori, non essendo dotati di organi vocali, esprimono in modo non verbale ossia a scapaccioni).
Le difficoltà di manutenzione vengono largamente compensate dal fatto che non sono effimeri come normali fiori, anzi vivono molti anni mantenendo freschezza e colori brillanti, anche se invecchiando tendono a diventare brontolone come vecchie zie, durante le feste di famiglia criticano i fidanzati delle nipoti e sono implacabili a fare ganascino a qualsiasi bambino che distrattamente capiti loro a tiro.
Per assicurare la loro perfetta conservazione è necessario assicurarsi di riempire sempre il loro vaso di sangue fresco, umano ovviamente.

Hand Flowers (2018)

Acrylic on paper Watercolour Fabriano – 7" x 9" ½
Acrílico sobre papel Watercolour Fabriano – 18 x 24 cm
Acrilico su carta Watercolour Fabriano – 18 x 24 cm


back to works