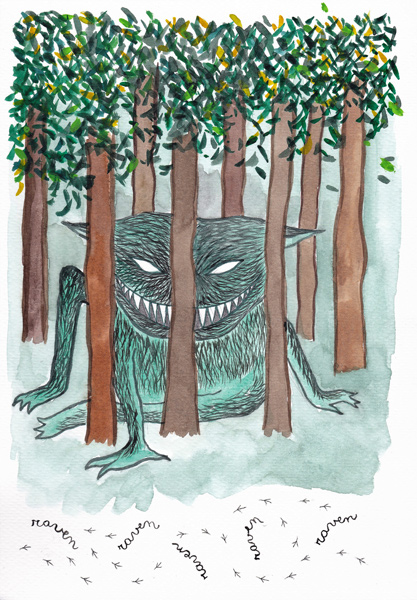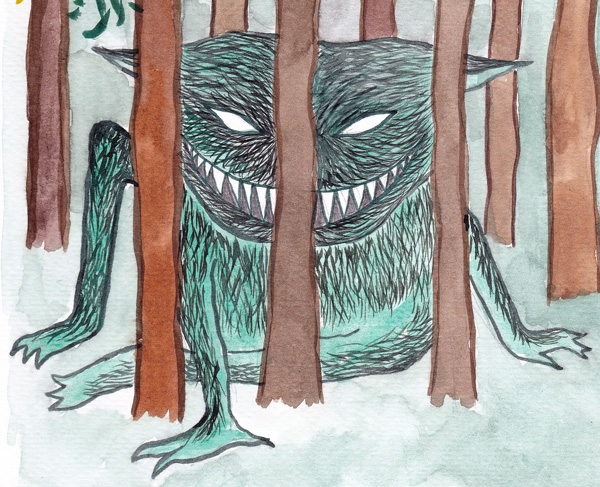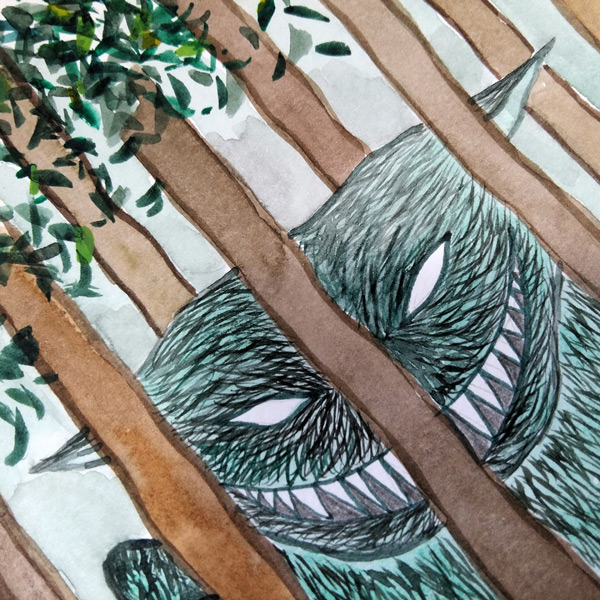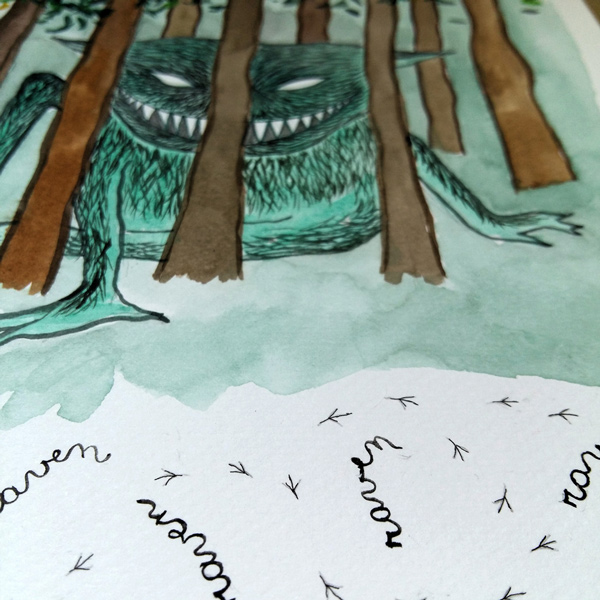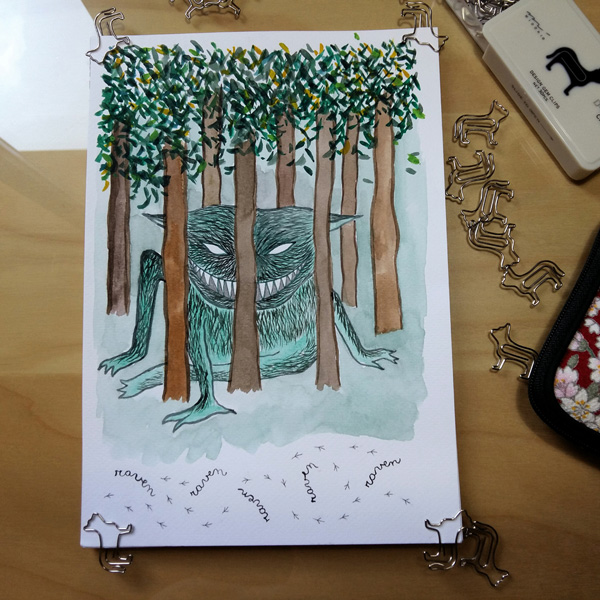 The Monster of the Wood
(Guest Stars: The Cat Clips)
The Monster of the Wood lives in the wood (obviously). He eats mushroom hunters and soybeans.
Being a night predator, he never met a mushroom hunter, so for the moment he is Vegetarian. His hobby is quantum physics.
If you decide to go looking for porcini mushrooms at three o'clock in the night and you meet face to face with The Monster of the Wood, the only way to save your life is to threaten him to spoil the end of Game of Thrones. If you are still far enough away from him he will escape, but if you are within reach he will eat you before you can finish the sentence, so beware.
Excerpt from the notes for an essay on monstrology. Grammatical errors are due to the sudden and mysterious disappearance of the Author.

Il Mostro del Bosco
(Guest Stars: The Cat Clips)
Il Mostro del Bosco vive nel bosco (ovviamente). Mangia cercatori di funghi e soia. Essendo un predatore notturno non ha mai incontrato un cercatore di funghi, così per il momento è vegetariano.
Il suo hobby è la fisica quantistica.
Se decidete di andare a cercare porcini alle tre di notte e vi trovate faccia a faccia con il Mostro del Bosco, l'unico modo di salvarvi la vita è minacciarlo di rivelargli il finale di Trono di Spade. Se siete ancora abbastanza lontani lui scapperà, ma se siete a portata di mano vi mangerà prima che possiate finire la frase, quindi occhio.

The Monster of the Wood (2017)

Watercolour and ink on paper – 8" x 6"
Acuarela y tinta china sobre papel – 15 x 21 cm
Acquerello e china su carta – 15 x 21 cm


back to works