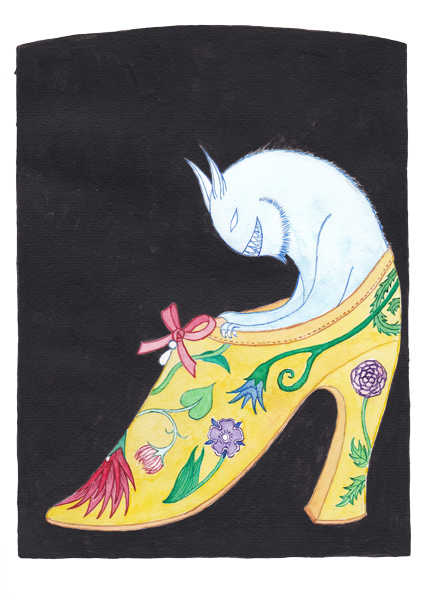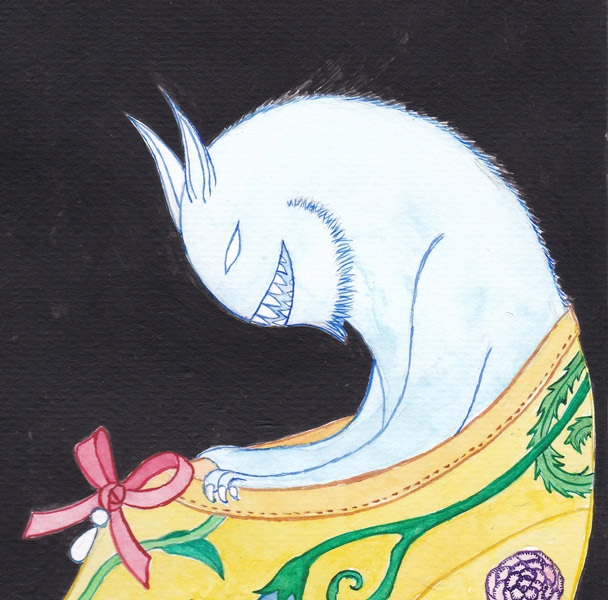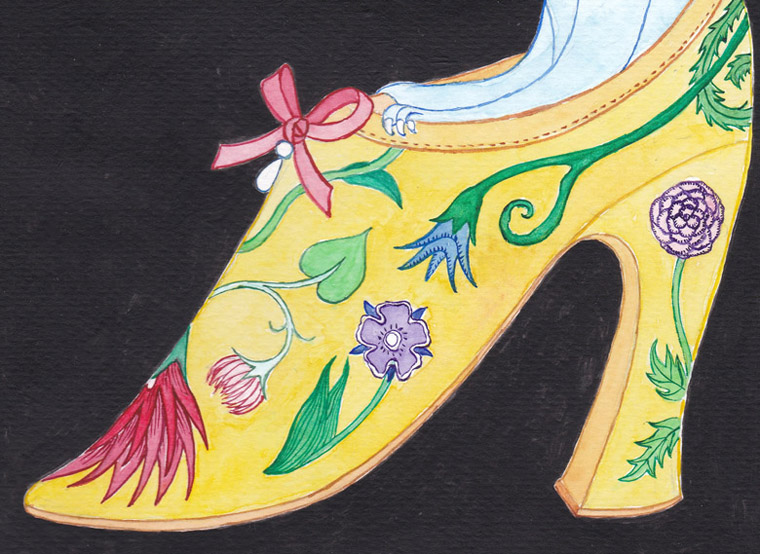 The Monster of the Shoe
The Monster of the Shoe is a very sophisticated and demanding type of monster. He lives in a shoe, but only and solely if it is an embroidered silk shoe of the 17th century. He feeds on museum directors but is friendly with visitors, especially if you allow him to see the results of the F1 race on your mobile (he is a big Ferrari fan).
Excerpt from the notes for an essay on monstrology. Grammatical errors are due to the sudden and mysterious disappearance of the Author.
Il Mostro della Scarpa
Il Mostro della Scarpa è un tipo di mostro molto sofisticato ed esigente. Vive in una scarpa, ma solo ed esclusivamente se è una scarpa di seta ricamata del XVII secolo. Si nutre di direttori di musei ma è amichevole con i visitatori, specialmente se questi gli permettono di guardare i risultati della F1 sul loro cellulare (il Mostro è un grande fan della Ferrari).

The Monster of the Shoe (2017)

Watercolour and ink on paper – 8" x 6"
Acuarela y tinta china sobre papel – 15 x 21 cm
Acquerello e china su carta – 15 x 21 cm


back to works